Welcome to the Industrial Heritage Network EAST MIDLANDS (IHNEM) page! Our inaugural meeting took place online on the 30th July 2021, with 18 people joining the meeting. The current IHSO, Mike Nevell, introduced the project and talked about some of the impacts of COVID-19, and Shane Gould of Historic England talked about current developments relating to Industrial Heritage. Members then discussed how the COVID-19 pandemic has  impacted their work from volunteering to maintenance and visitor numbers.  There's a report on the news section of this website. The next IHN East Midlands meeting will be in 2022, and at some stage in person. If you would like to join the IHN East Midlands, add details to the members directory below, or highlight forthcoming events, please email the IHSO.
Our members:
The Association for Industrial Archaeology (AIA) is the national organisation for Britain. The AIA encourages and promotes the public benefit of the study of, and research in, the archaeology of industry and the industrial period, and promotes education in the identification, recognition and conservation of the industrial heritage. The Association funds Restoration Grants; awards cash prizes for research and publications; sponsors new research; lobbies bodies concerned with legislation, planning and funding; unites individuals, local societies, academics and field professionals; represents industrial archaeology nationally and internationally; runs conferences and practical workshops; publishes a biannual academic journal, Industrial Archaeology Review, and a quarterly newsletter, Industrial Archaeology News.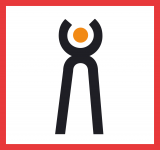 East Midlands Railway Trust (covering the Great Central Railway in Nottinghamshire & the Nottingham Transport Heritage Centre at Ruddington): https://emrtrust.co.uk/
ERIH is a membership network and sites pay an annual fee which varies according to the category of membership. The benefits of membership include enhanced profile, including a presence on ERIH's well-used website (which currently attracts over 4000 visits per day) and its active social media pages; participation in ERIH conferences, events and initiatives; participation in local and regional routes of industrial heritage; and not least, association with a European organisation that is now recognised by the European institutions as the principle network for the promotion of industrial heritage tourism in Europe. To find out more about ERIH, please contact the UK Coordinator on uk@erih.net.
Established in 2002, we preserve and protect records of milling heritage, fostering the cultural and educational values of mills and the milling community. A Nationally Accredited Archive Service, we are the UK's specialist archive on the history of milling: the national centre for mill-related research, recording, learning and understanding; the appropriate repository for milling records. We care for over 250 collections of more than 3,000,000 documents and images, recording the rich and diverse crafts, buildings, equipment and people involved with mills. Over 76,000 of these records are freely available online and some 20 volunteers work to make more publicly accessible.